Until the situation changes, meetings of the Cotswold Energy & Environmental Management Group (CEEMG) in 2021 will be held online. There will be NO charges for our meetings until we can resume our regular meetings and networking at the Stratton House Hotel, Cirencester.

We meet online with the other EEMGs in our region to discuss joint online meetings.
For further details about our meetings, see the Committee contact details on the bottom right of this page. Attendance is by pre-registration only.

Our last meeting was in December2020 on Cyber Security presented by Victoria Brinton, Cyber Security Officer for Gloucestershire.

The next meeting is online at 2pm Thur 25th February 2021 on The Healthy Buildings Initiative, hosted by Steve Rainbow, Senior Design Partner and Key Account Manager, Trend Control Systems.
Steve has taken on the responsibility of the UK 'Healthy Buildings Ambassador', researching industry guidance and developing and delivering the Healthy Buildings initiative.
With the COVID 19 threat still present people may gradually returning to work, education facilities and public venues. Ensuring these facilities are as safe as possible is now a Global challenge.

The following list includes meetings we had arranged for 2020. We intend to hold them and others online or live when the situation permits.

Tailored EV Charging Solutions, being planned for March
Anthony Locke, epark solutions
Workshop on Minimum Energy Efficiency from Net Zero Targets,
Severn Wye Energy Agency TO BE HELD LIVE AT VENUE WHEN CONDITIONS PERMIT
Ambitions to Reality, Cheltenham's Roadmap to Carbon Neutrality,
Simon Graham, Head of Innovation, De Courcy Alexander Ltd &
Gary Angove, Senior Building Surveyor, Cheltenham Borough Council
Empowering Businesses to Better Manage Energy,
Zou O'Hare, stark.co.uk
Non Invasive Flow Measurement and Instrumentation,
James Cosier, Micronics Ltd
The Water Racket,
Julian Jones, Water-21
Other subjects/dates made available by our other regional EEMGS
or suggested/arranged by our members etc.
The Notice Board has postings of some of the key presentations given at EEMG meetings.

CEEMG has its own LinkedIn Group. It is only accessible for paid-up CEEMG members.
This allows members to:
network with each other between CEEMG meetings,
continue discussions started at a CEEMG meeting - either one-to-one through using LinkedIn messages - or with the group as a whole using its Discussion forum, and
promote your offerings to your colleagues - or simply have a well deserved boast about your recent achievements via the 'Promotions tab'.
It enables you to raise topics of interest that may lead to a specific presentation or future CEEMG events and will provide rapid access to past presentations.
You need to be a paid-up member of CEEMG and already on LinkedIn to apply for your invitation to join the CEEMG LinkedIn group. You can contact CEEMG Committee member Rob Baldwin by email to robbaldwin@blueyonder.co.uk for further information if required.
So don't delay - if you do not have a LinkedIn account just click here: www.linkedin.com and join - it's really easy and free. You don't have to provide large amounts of detail on your profile to get your account set up.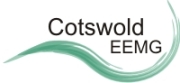 About us | How to join | Links | Notice Board | Showcase


CHAIRMAN: Frederick Simpson, 65 Moorend Road, Leckhampton,
Cheltenham GL53 0ET
Tel: 07934 615 098 E-mail: frederickmichael.simpson@googlemail.com
SECRETARY & VICE CHAIRMAN: Stephen McDonnell
Tel: 01242 516 438 E-mail:stephen.mcdonnell1@virgin.net
LIFE PRESIDENT: Mike Strickland
Constitution (doc rtf)