PROVISIONAL 2021 PROGRAMME:
Meetings for 2021 to be arranged as and when - real or virtual depending on Covid
Visit to: Sustechs Sustainable Technology and Solutions Centre, Poole (details TBA) - now likely to be March 2022
6th December 2021 - Christmas meeting - Hall and Woodhouse Brewery DT11 9LS - Production of green energy from unsold beer - Nick Doughty - Brewery Site Manager
28 October 2021 - The Big Sustainability Expo (Southampton) 2021
Meet up at the exhibition. see link below for details and free registration. https://southernsustainability.co.uk/projects/big-sustainability-expo/
13.30 Thur 30 September 2021 - – Walk/Talk at Dorchester Town Centre's SW corner
The walk will be led by one of our members, Phil Jordan, who since his retirement as an Architect has taken a particular interest in this literal corner of Dorchester & it's services/facilities/features/changes over the years
2pm Thur 17 June 2021 ECO Travel
Presented by be Margaret Moulton - Manager of Miles Morgan Travel. One of the UK's leading Independent Travel Agents (Miles him self is a regular on TV at the moment answering viewers holiday questions)
The presentation will consider the impacts that international travel has had on the people and places that tourists visit. - For example pollution, inputs (or lack of) to the local economy, excess numbers causing degradation of the environment. Margaret will also consider various strategies to minimise this impact and develop positive sustainable outcomes. A Q&A session will follow the presentation.
2pm Thur 22nd April 2021 on Electric Trucks and other measures to reduce Carbon on Diesels.
Presented by James Turner - Product and Legislation manager - for DAF Trucks limited.
DAF Trucks are actively pursuing cleaner low carbon solutions for trucks as we move towards a low carbon economy and better air quality.
James will talk around these subjects and follow up with a Q&A session.
2pm Thur 25th March 2021 on Electric Vehicles and Your Business:
hosted by Anthony Locke of e.park
1. Some background on factors driving the uptake of EVs
2. Key benefits of EVs for businesses
3. How to provide charging infrastructure at the work place
Epark are installers of electric vehicle (EV) charge points for business and residential customers in the UK – from single charge point to the delivery of complex
multi point projects, (Meeting arranged by CEEMG via ZOOM)
2pm Thur 25th February 2021 on The Healthy Buildings Initiative, hosted by Steve Rainbow, Senior Design Partner and Key Account Manager, Trend Control Systems.
Steve has taken on the responsibility of the UK 'Healthy Buildings Ambassador', researching industry guidance and developing and delivering the Healthy Buildings initiative.
With the COVID 19 threat still present people may gradually returning to work, education facilities and public venues. Ensuring these facilities are as safe as possible is now a Global challenge. (Meeting arranged by CEEMG via TEAM)
Sustainable Travel (TBA)
(The SW EEMGs' Notice Board includes some of the key presentations given at EEMG meetings.)
Membership of the WEEMG: Over 170
(COVID allowing ) Most meetings are held at:
The Crown Hotel
West Street
Blandford
Dorset DT11 7AJ
Admittance by pre-registration only - WEEMG members receive an invitation for each event.
Current membership subscription rates ( When normal meetings can take place):
£100 corporate (max 3 members)
£45 individual
Database registration is free as are Zoom presentations currently.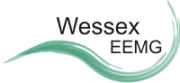 About us | How to join | Links | Notice Board | Showcase


CHAIRMAN: Tim Linford, TJL Associates, North Hill Cottage, Shipton Lane, Burton Bradstock, Bridport, Dorset DT6 4NQ
Tel: 01308 897363 E-mail: tim.linford@gmail.com
SECRETARY: Joe McSavage, 28 Wetherby Close, Milbourne St Andrew, Blandford, Dorset DT11 0JN
Tel: 01258 837432 E-mail: josephmcsavage@gmail.com
Constitution (pdf)

Membership data and right to be informed (pdf)