See our event programme below.
Membership of the WEEMG: Over 170
Most meetings are held at:
The Crown Hotel
West Street
Blandford
Dorset DT11 7AJ
Admittance by pre-registration only - WEEMG members receive an invitation for each event.
Current membership subscription rates (annual):
£100 corporate (max 3 members)
£45 individual
Database registration is free.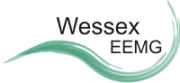 About us | How to join | Links | Notice Board | Showcase


CHAIRMAN: Tim Linford, TJL Associates, North Hill Cottage, Shipton Lane, Burton Bradstock, Bridport, Dorset DT6 4NQ
Tel: 01308 897363 E-mail: tim.linford@gmail.com
SECRETARY: Joe McSavage, 28 Wetherby Close, Milbourne St Andrew, Blandford, Dorset DT11 0JN
Tel: 01258 837432 E-mail: josephmcsavage@gmail.com
Constitution (pdf)

Membership data and right to be informed (pdf)